BILLY HAS BEEN AT THE LA ZOO SINCE 1989
PLEASE SIGN THE PETITION TO SAVE BILLY'S LIFE!
And send to everyone you know!!
Thank you from Voice For The Animals Executive Director and Founder, Melya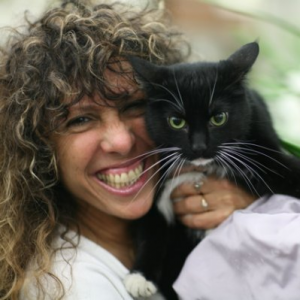 Thank you to all of our supporters for an incredible year!! You made it happen! Because of you we were able to expose animal cruelty at the LA Zoo and at LA Animal Services.
We exposed the truth about Billy, the male elephant at the LA Zoo, who is suffering tremendously.
We filed a lawsuit against the Los Angeles Department of Animal Services for ignoring their own policy by refusing to return our two cats who were microchipped to VFTA. Our lawsuit will hold them accountable and force them to answer to the public and explain WHY they did not follow their own written policy which as employees of the city they are mandated to adhere to.
We adopted out several elderly cats who we rescued from dangerous situations:
Marilyn was on her way to the shelter when we interceded and took her in. Her previous owner did not like Marilyn's personality! Now Marilyn is in a wonderful home helping her person with his homework. 
Atticus and Dion, two Russian blues, were rescued from the shelter where they were deemed feral and scheduled to be euthanized. When we saw them, we immediately knew they were not feral, just scared. Now they are in a forever home with two sisters who adore them. 




 

Because of your constant support, we are looking forward to a great year new year!!
We will be lobbying the City Council to send Billy to a sanctuary immediately before he dies at the L A Zoo.
We will be organizing a conference on the Cycle of Violence – from animal abuse to human violence in Brussels and then bring it to the USA. We are enlisting law enforcement, experts on child abuse, domestic violence, and District attorneys who specialize in prosecuting animal abusers.
None of what we do would be possible with YOU. We are deeply grateful for your support that allows us to reveal the truth and expose cruelty.
We wish you and our family a wonderful holiday season.
For the animals,
Please make a donation now to help us continue our vital work for the animals
Melya Kaplan

Executive Director

Voice For The Animals

2633 Lincoln Blvd. #202

Santa Monica, CA 90405

www.vftafoundation.org

310-392-5153

310-773-9027 (fax)

 

Shop AmazonSmile and 0.5% of every purchase will be donated to Voice For The Animals Foundation.
Do you like this post?